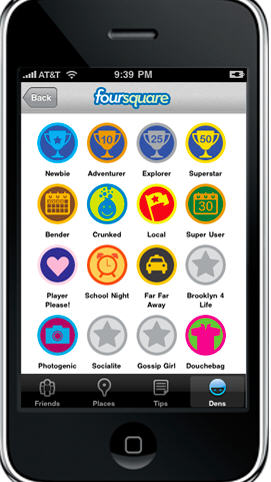 So you may have heard of this new Social Media phenomenon using geo-tagging called Foursquare. It is the newest fastest growing game in the smartphone social media arena today.
If you want to get a great idea on how it works here is a great article from Realtor Magazine's blog that gives you a better understating about the application.
I have only been using foursquare for a few days now but as I use it I find myself seeing ways that it would benefit the Real Estate Agent.
Think about this scenario.
You now have four square on your phone and you holding a Open House this Saturday. Foursquare is syndicated to your facebook account as well as your twitter account. When you arrive at your open house you now check in and mention that two blocks away is a great coffee shop so if your in the area you might want to grab a coffee and stop by this great home that you are holding open. If fact you may have checked into the coffee shop your self prior to arriving at your open house because you are the Mayor of that particular coffee shop!  For the people in your network via twitter, or facebook,   you have just pinged them with that info and who knows they may just stop by, if they are out and about. It is just another way to have a touch point with these individuals who use these applications daily.
Quote for the Realtor Magazine artilce that we should all think about
"Are you ready for this?
It's coming. Apps like foursquare are the future of social media. The lines between online and face-to-face are blurred. Information is immediate, and can be pushed to a client, simply based on their location. It's a huge opportunity and a scary risk, all at the same time. If you're evaluating foursquare based on ROI, I think you're missing the point. REALTORS® will need to be proficient on networks like these in the future. Might as well start figuring them out by playing this silly game. Now, who wants to go out and earn a "Don't Stop Believing" badge with me tonight?"
So I want to know where will your next check in be?