So Today at the Windermere's 40th anniversary symposium we unveiled a new Ipad application called Touch CMA. This program is very robust and I thought I would just show you some of the screen shots of its functionality.
Cover page of your CMA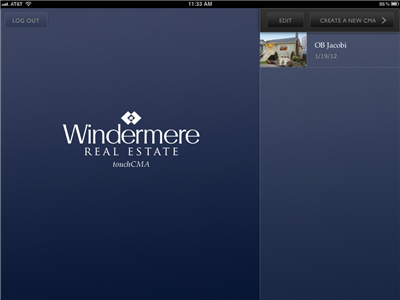 Map of comps around your home that has been GEO located.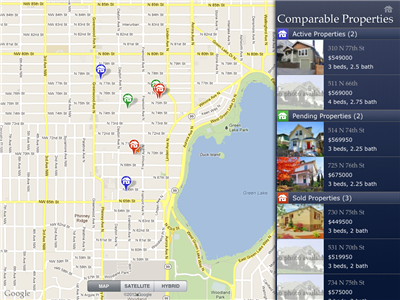 Draw a circle or outline of the neighborhood you want to search using your finger.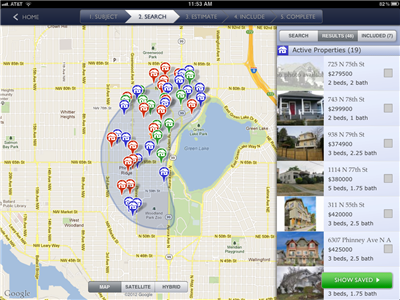 Great Display pages.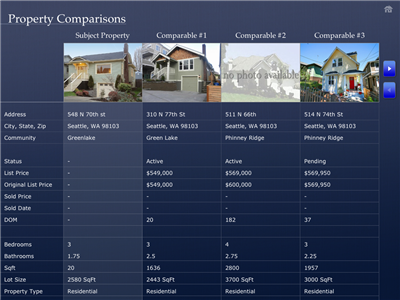 A world class CMA presentation tool
An efficient and powerful CMA authoring tool (in the same app!)
A robust feature to construct and send PDF copies to yourself and your client (right from your iPad!)
An automatic generator of trends, graphs, and charts to get the outcome you want
Presenter of marketing materials that support the brokerage, the agent, or the region
Highly usable and simplified user experience that any agent can pick and use from the first minute
A search-by-fingertip function that allows the agent to draw right on the map and find matching listings
A customizable Seller's Net Proceeds worksheet that clearly demonstrates the use of proceeds from a sale and more!
This is available today on the Ipad app store. To find out more e-mail info@windermeresolutions.com